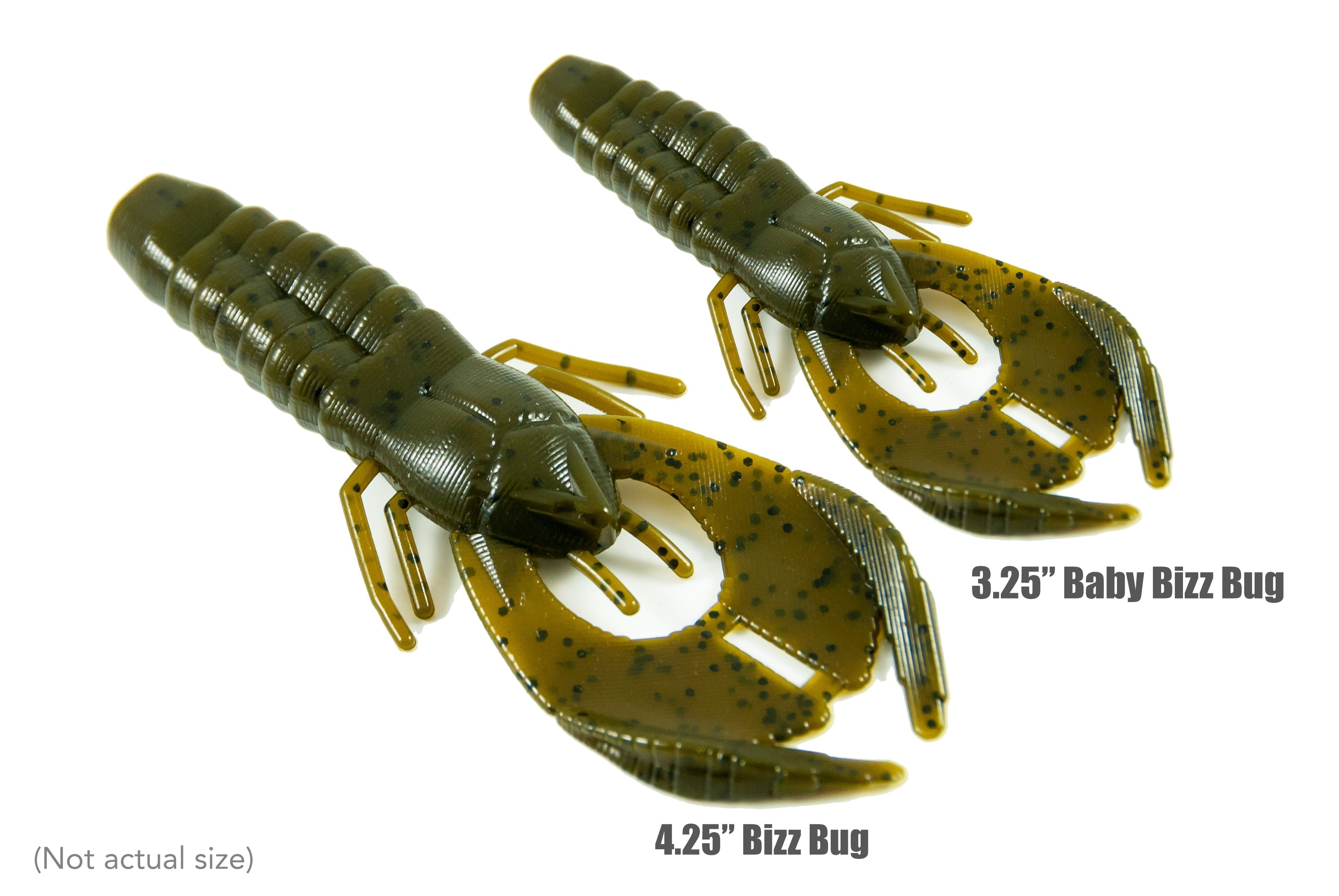 Bizz Bug
$5.99
$5.99
The Bizz Bug is a great craw imitator blended with a beaver style bait. We intentionally added two small attachments between the claws to offer versatility. Now you can leave them together for a deadly flipping bait or pull the claws apart and watch the action. Now YOU have the option! This durable bait will have you and the bass asking for more!
As always made with our signature buoyant plastic that is also salt impregnated and scented with our signature "Jack'em Juice"!
MEASUREMENTS
Bizz Bug 4.25″ (7 per bag)
HOOK: 4/0 or 5/0 
BEST RIGGED: Texas Rigged, Jig Trailer, and Carolina Rigged 
Heading
What's a Rich Text element?
The rich text element allows you to create and format headings, paragraphs, blockquotes, images, and video all in one place instead of having to add and format them individually. Just double-click and easily create content.
How to customize
Headings, paragraphs, blockquotes, figures, images, and figure captions can all be styled after a class is added to the rich text element using the "When inside of" nested selector system.