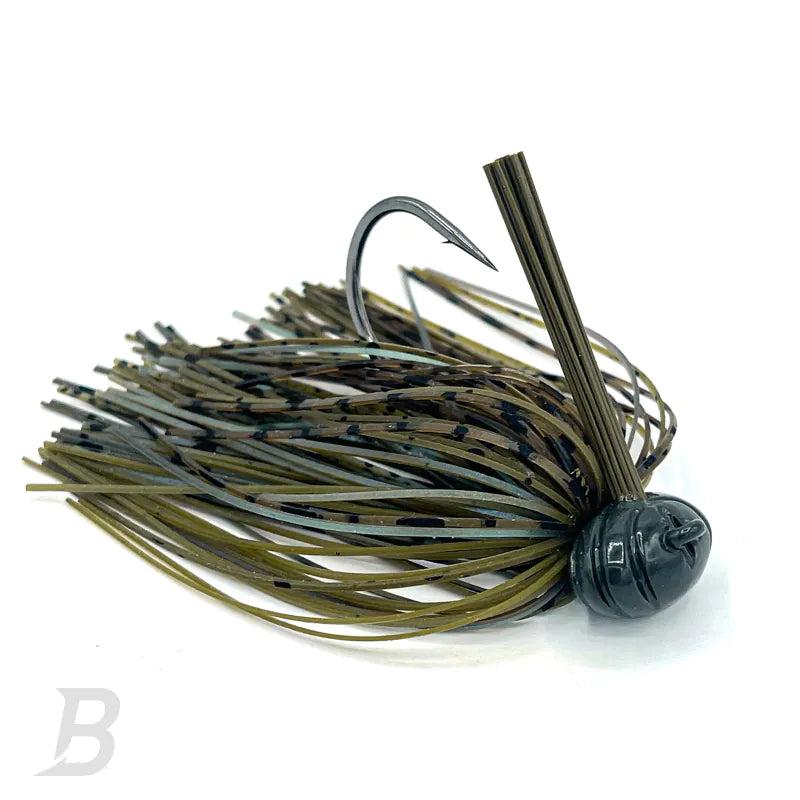 Football Jig
The New Bizz Baits Football Jig features a premium 4/0 Gamakatsu hook, a true powder coat finish for durability, a dual bait keeper, and a hand tied skirt! From top to bottom this jig has performance in mind! It's ready to start dragging right out of the pack with its unique head design!

The Football Jig will be available in 2 sizes – 3/8oz and 1/2oz
Great paired with a Bizz Baits Cutter Craw, Killer Kraw, or Bizz Bug!  
Heading
What's a Rich Text element?
The rich text element allows you to create and format headings, paragraphs, blockquotes, images, and video all in one place instead of having to add and format them individually. Just double-click and easily create content.
How to customize
Headings, paragraphs, blockquotes, figures, images, and figure captions can all be styled after a class is added to the rich text element using the "When inside of" nested selector system.