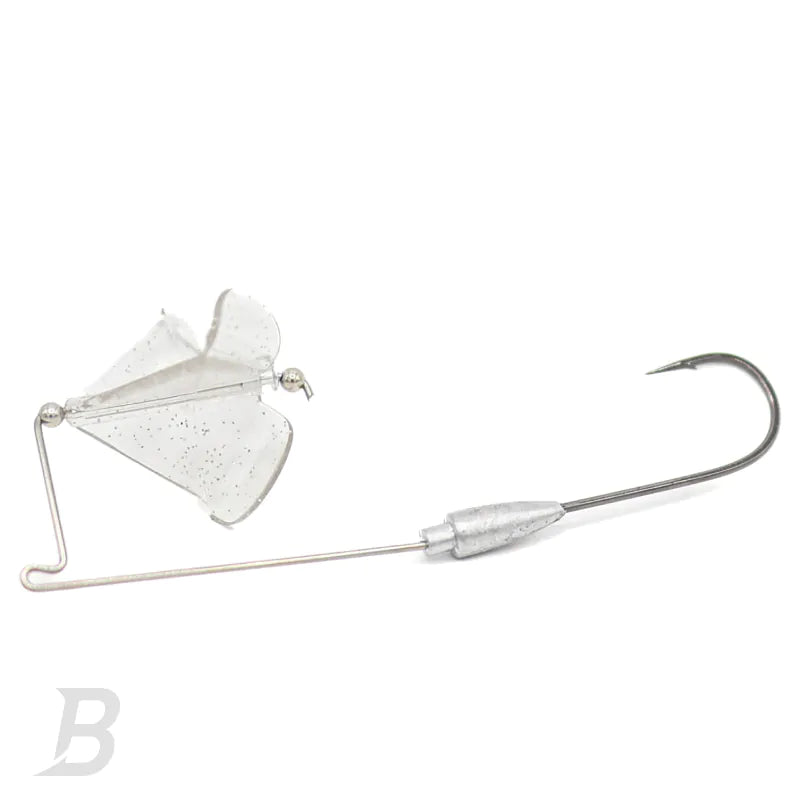 Sneaky Buzz Bait
.The Sneaky Buzz Blade is a perfect combination of stealth and action! The plastic blade allows for a different plastic gurgling sound than traditional metal blades.
The subtle profile leaves behind an attention grabbing and distinct bubble trail! The 3-blade prop blade allows you to fish slower while still throwing water, making sound, and staying on top of the water! This frame is excellent in calm water and when conditions call for a subtle buzz bait!
The cylinder shape with a collar allows for your favorite plastic trailer to push up gradually and lock well once threaded completely over.
Heading
What's a Rich Text element?
The rich text element allows you to create and format headings, paragraphs, blockquotes, images, and video all in one place instead of having to add and format them individually. Just double-click and easily create content.
How to customize
Headings, paragraphs, blockquotes, figures, images, and figure captions can all be styled after a class is added to the rich text element using the "When inside of" nested selector system.